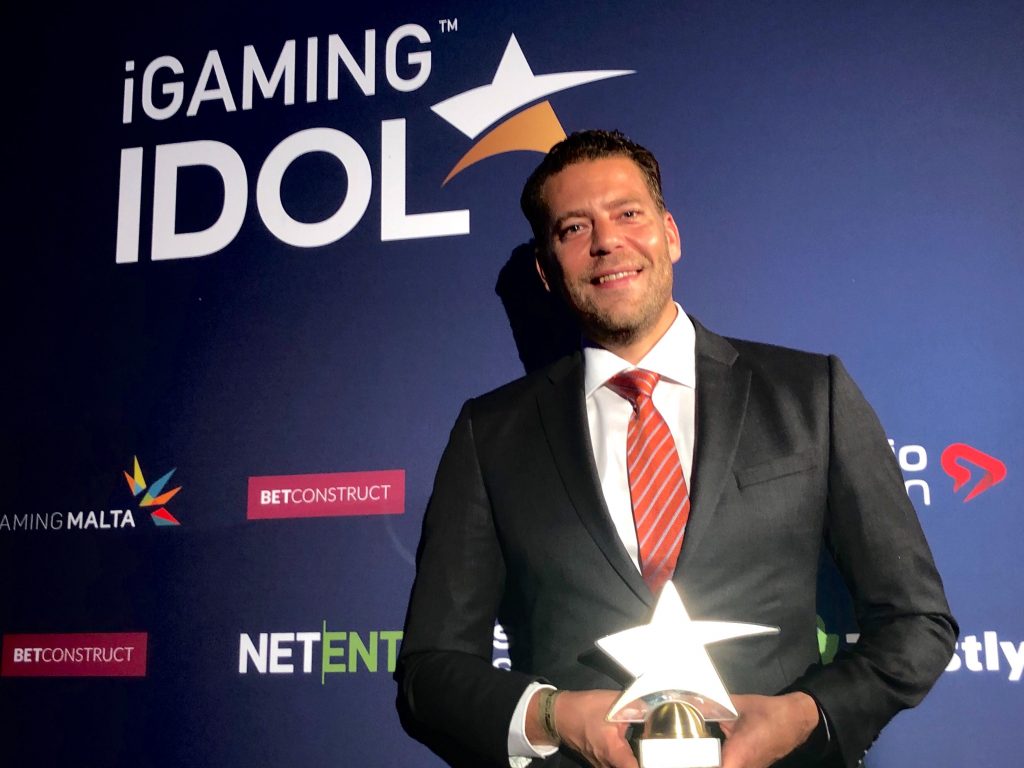 Our head of search, Koen Bongers, has won the SEO Idol prize at the iGaming Idol Awards 2019.
He was nominated along with one of our commercial partners, Mark Wilson Smith, who was up for Account Manager Idol of the Year.
Koen's link-building strategies outsmarted the competition to win him this prize, while our commercial man, Mark (on the right), just fell short of the shiny gold star but did make it down to the last three candidates out of a large number of entries.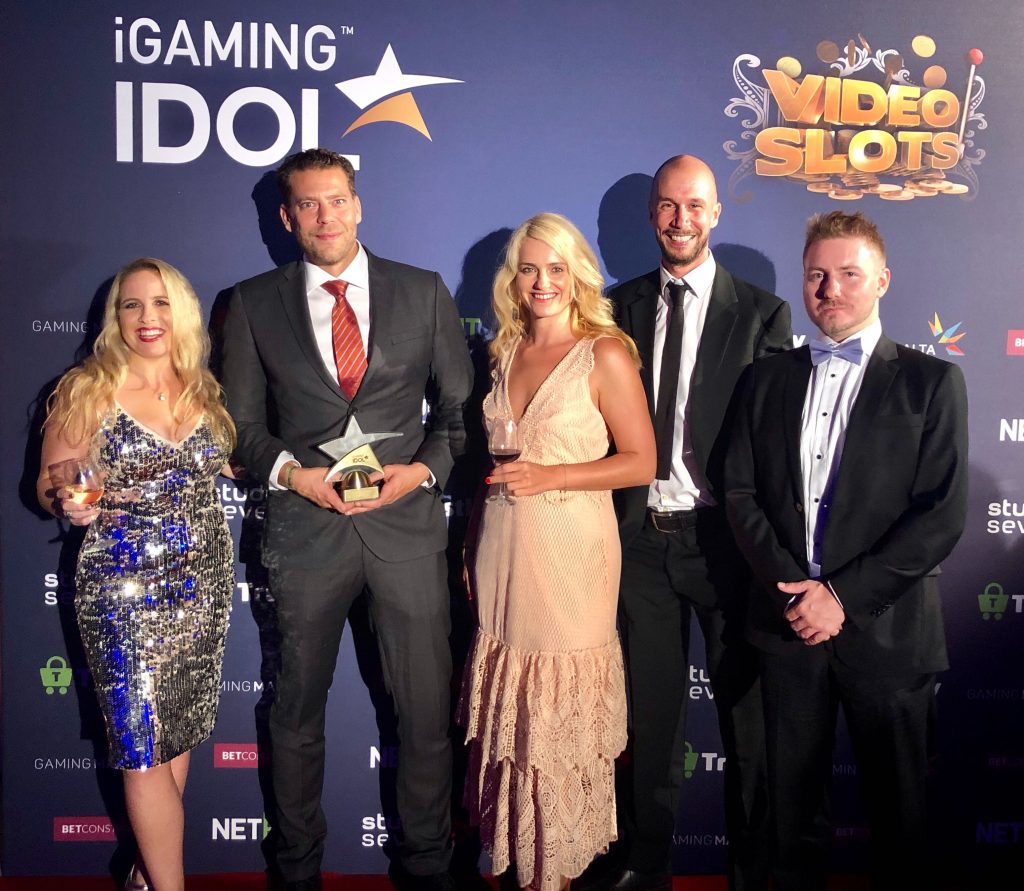 It was a lavish evening with 500 people in attendance at the InterContinental Arena Conference Centre in St Julian's, Malta.
Members of Blexr's staff attended the gala dinner to cheer on their colleagues and celebrate Koen's victory afterwards.
We weren't just up for awards – after being a nominee last year, Niclas Johansson, our head of business development, was given the honour of being one of the judges in the account manager category.
We're proud of how well our team did and are sure that you'll see more of us on the winner's podium next year.
Awards ceremonies are officially #betterwithblexr