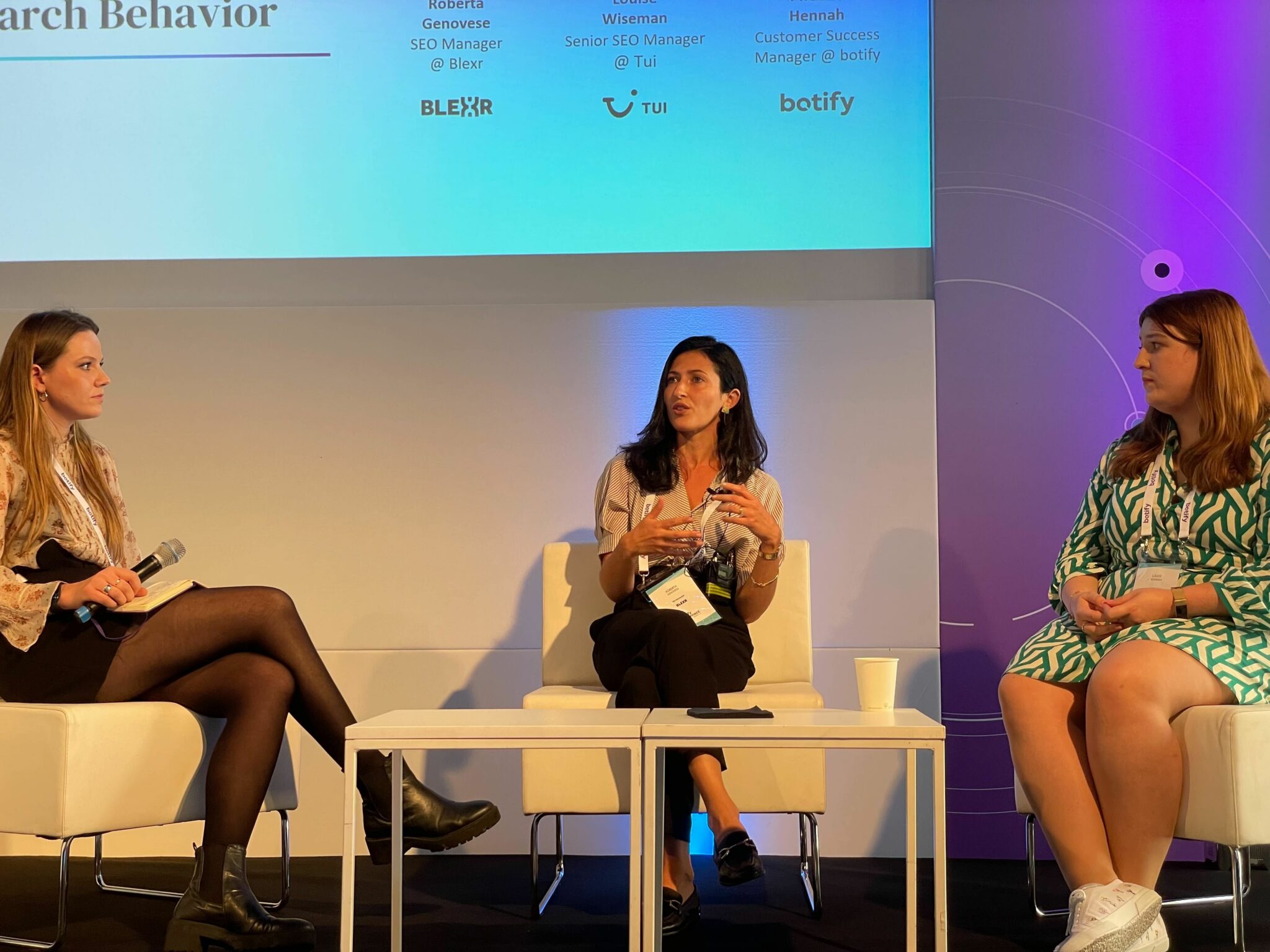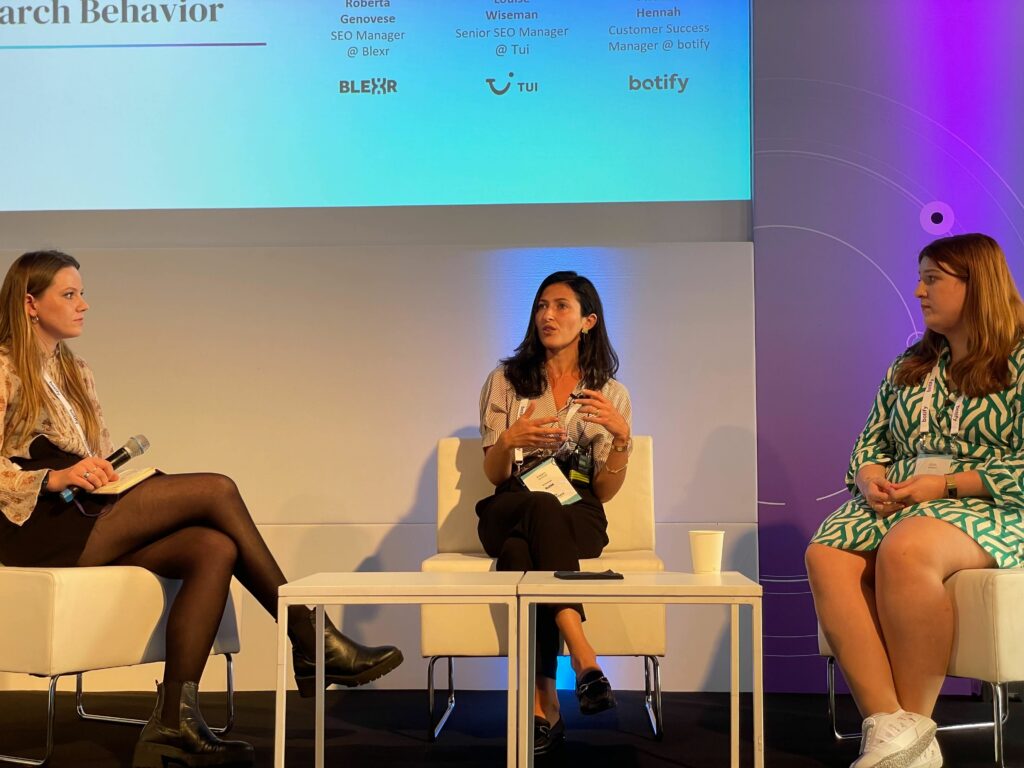 Thursday 29th September saw Blexr's very own SEO Manager Roberta Azzopardi participate in a panel speaker event at Botify Connect in London.
The event brought together SEOs from Samsung, TUI, Alamy and other giants across a number of industries, making for a memorable day of talks, fireside chats and great networking. Roberta took the stage with Louise Wiseman from TUI and Phoebe Hennah from Botify to discuss the impact of changing search behaviour and how to successfully manage SEO for evolving market conditions.
What a great way to mark the start to more in-person events! Good job Robs, and thank you Botify for having us – It was a blast!