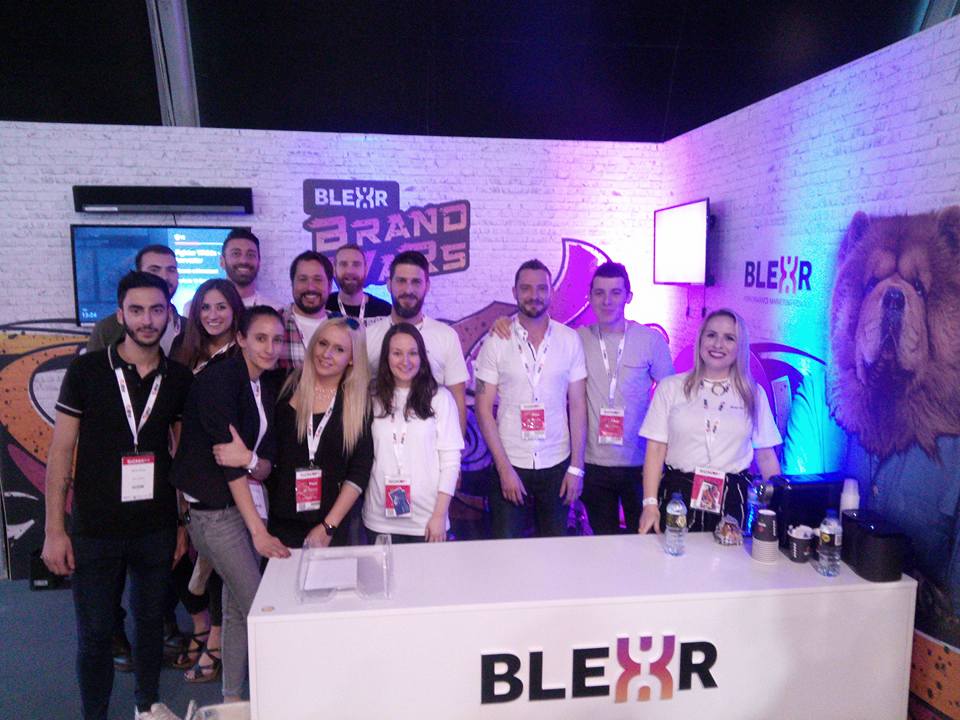 People visiting this year's Malta Summit of iGaming must have noticed the crowd blocking one of the aisles.
Those gathered were holding their mobiles high, trying to capture the action around one of the booths, as the grunts and groans of mortal combat spilled out.
But this wasn't Sparta. This was Blexr.
Last year, the Blexrians wandered the aisles of a more compact version of the exhibition. This time, instead of bouncing from stall to stall, we took a direct approach by getting our own stand and drawing people to us.
We did this by hosting #blexrbrandwars, a friendly competition between different operators and affiliates. The jousts took place on our Xbox combat game Fighter Within, which was kitted out with motion sensors, allowing contestants to control their virtual fighters by punching and kicking the air.
A stream of contestants wowed the crowd, especially the women who went to war in six-inch heels. The crowd rooted for Alexandra Mereuta, from the company Buffalo, who made it all the way to the final against L&L Affiliates' very own Massimo Matteazzi. After three intense rounds of riveting toe-to-toe battle, she was defeated as Massimo had all the right moves and a killer sucker-punch.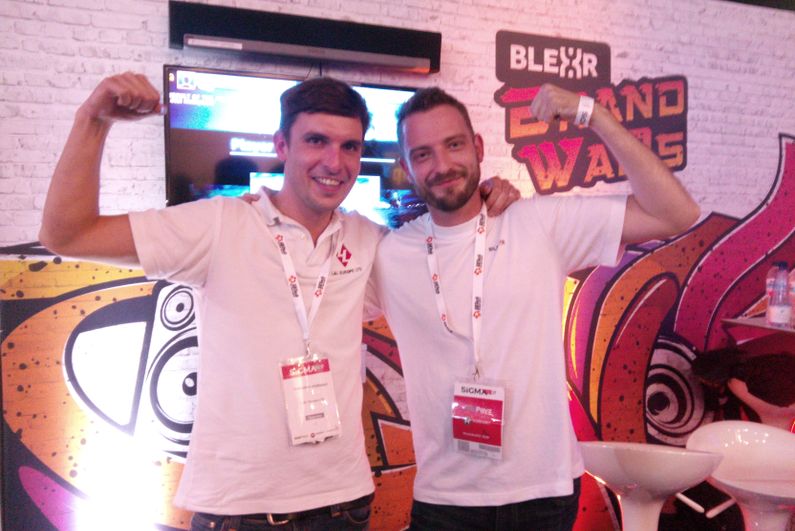 But the fun didn't end there. We were feeling extra generous, so we held a raffle following the fight while there was still a buzz around our stand.
As a result, Simon Gentely from Ladbrokes Coral Group walked away with a massive smile on his face – and an Xbox.
Blexr's commercial manager Lee Gwilliam said: "As a first-time exhibitor we couldn't be more pleased with both the results of the show and our staff.

"Everything, including the stand designs, was suggested by Blexr staff and it represented our creative and successful culture perfectly."
The Sigma team really raised the bar this year, making iGaming history for our tiny island. The exhibition took place over three jam-packed days of networking, conferences and recruiting, from 22 to 25 November at the Malta Fairs and Conventions Centre in Ta' Qali.
An iGaming village was created, complete with bars, restaurants and conference rooms as 200 exhibitors and 6,000 delegates flocked to the expo.
There were men dressed as apes monkeying around, women on roller skates, intergalactic dancers in silver bodysuits and a giant Viking roaming the aisles, all of them posing for pictures and handing out flyers. Many stands had a bar to lure in affiliates, and there was even a VIP area serving fine whiskey and Cuban cigars.
Over the two days, throngs of people lined up for free slices of pizza outside Calzone Casino's booth and in the morning, the smell of fresh croissants and coffee welcomed the early arrivals.
The Blexr stand was also busy during the recruitment day, as bright young things eager to send us their CVs stopped by. The Blexrians who weren't on the stand walked the floor, attended meetings and negotiated some very promising deals.
Sigma was a blast for Blexr. We'll be back.