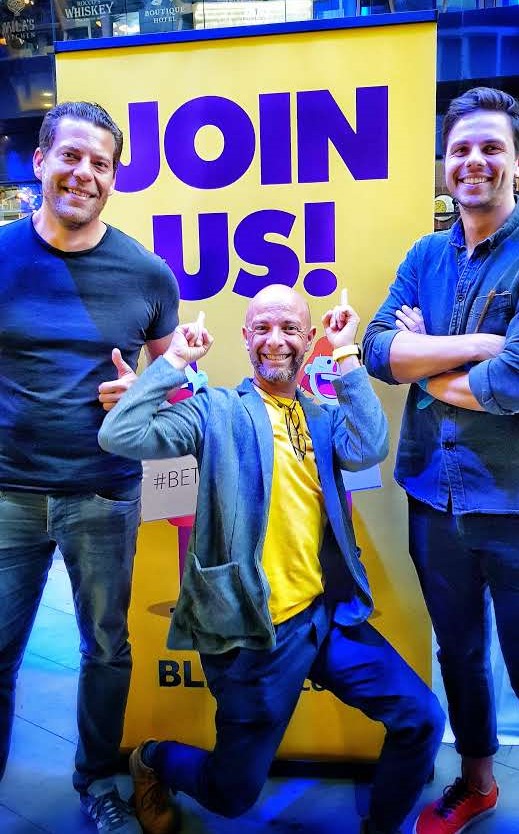 Our team of Blexperts took over The Network Gastro Bar in St Julian's, where they gave their best tips and tricks on how to best to coax Google into ranking your websites favourably.
The team who attended the second edition of SEO Meetup Talks included Luca Catania, our head of growth and insights, Kuba Bogdanski who is our head of design, and our SEO-Yoda, Koen Bongers.
Working on the principle that learning is #betterwithblexr, these department heads teamed up to give an animated talk on how good SEO goes hand-in-hand with user experience and high-quality content.
They took Google's ranking factors for 2019 and challenged them from four different angles; content, UX, marketing and SEO.
Our panel conducted a live survey with the audience of more than 50 people, discussing Google's engagement metrics and answering controversial questions, such as whether you should compromise UX in favour of SEO.
Our Blexperts even entertained the crowd with a head-basketball game and handed out gadgets as prizes to those who raised questions during the meetup.
Luca described the event as a "great evening" and said the panel received "fantastic support from the crowd and excellent feedback from the organisers".
He added: "Blexr is an amazing place to work and has some brilliant minds. I really enjoyed sharing the stage with my fellow colleagues and challenging these popular concepts with them was truly exciting."
Fancy becoming a Blexpert yourself? Check out our open positions and let us know what you've got to offer.