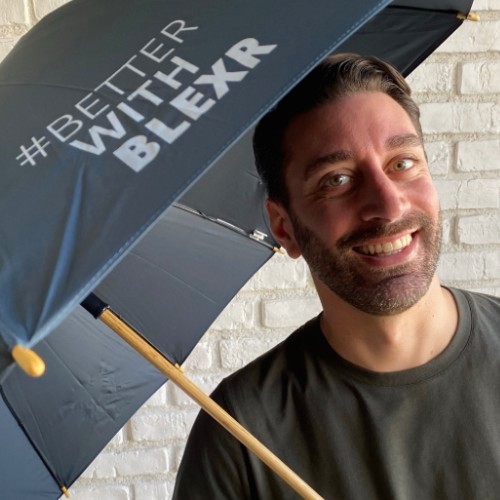 Recruitment is typically handled solely by a company's human resources team. However, as Blexr's Head of HR Mike Betts explains, it's vital that responsibility for recruitment is also driven by line managers and their own teams – those people the new recruit will actually be working with.
The most important responsibility of every manager is to ensure they have the right people working in the right roles. Period.
Historically an HR team would have the last word in whether a candidate is offered a role in a company. However, this doesn't really fit in to our ethos and culture.
While Blexr has its own unique company culture, we are acutely aware how every department or team also has its own subculture and individual nuances. There's nobody who knows the micro-culture and the dynamics of their team better than the people who form it.
That's why making the decision on who fits best into the team is now being led by the individual hiring manager. By providing both the team – as well as the candidate – with a platform to interview each other, we create the ideal opportunity to identify whether they will be a perfect culture fit for each other.
Our HR team's function in recruitment is therefore a supporting one. Its job is to ensure the necessary platforms, processes and legalities are adhered to and that we have the right mix of candidates applying for our open roles. But we want the managers to select the candidates.
HR's support also extends to ensure the "cogs" of the recruitment and selection process are well oiled. In addition, we regularly provide internal recruitment workshops to hiring managers, as well as re-assessing and adapting our recruitment process based on the constant feedback being gathered from job candidates and our managers.
Recruitment and selection is changing fast nowadays. The speed at which recruitment happens, as well as the ever-increasing role the internet now plays, means all our hiring managers need to be equipped with the tools and platforms to keep up with the changes.
Our workforce are our ambassadors. Therefore, our teams need to be prepared, equipped and able to act fast and effectively when dealing with candidates.
As a result, our recruitment and selection process has been drastically reduced to a few short steps. These can depend on the type of role being recruited, and the hiring manager.
We use a blend of phone calls, up to two interviews and sometimes a test. If someone comes to the office for a face-to-face chat, then they will meet their prospective colleagues at the same time, rather than keep on coming in for different parts of the process.
Each team need to see for itself what kind of person they'll be working with and whether they'll get on with each other, so that's an important step.
All this means there's no more ping-ponging of setting up of interviews between HR and the managers.
So the hiring manager decides on the steps in the hiring process (with the help of HR) and then they select the people to be included in the hiring teams and decide on the role each will play in our candidate selection.
This flexibility means we create an efficient recruitment funnel, which works well with the particularities, personalities and requirements of each department and team.
While it may seem counter-intuitive to shift the selection process away from HR, at Blexr we're firm believers that when it comes to getting new people in, managers and their teams know what kind of candidate will fit in the best – and that's why we let them decide on who should join the Blexr family.